Project Revenue Is Under New Management!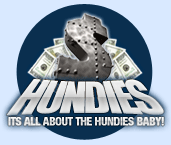 We are proud to announce that ProjectRevenue.com has been acquired by Hundies Entertainment, Inc. (owners and operators of hundies.com a new affiliate program currently in beta) All your click data, and webmaster info has been imported into their new affiliate program

http://www.hundies.com

To login to check your click stats please go to our stats page and use your same login info you had at ProjectRevenue:

http://www.hundies.com/stats/

You will CONTINUE to check your $$$ stats at:

http://www.epochsystems.com/reports/reseller/resellerLogin.php

and Paycom will continue to cut your checks for you so you do not have to worry about any of that changing.

All your old links will continue to work indefinitely as we have them redirecting through our internal tracking script.

Hundies is a brand new affiliate program focusing on high quality exclusive content sites. We plan to improve RealBigRacks.com and will continue to update the site regularly with exclusive content. Hundies.com will be offering a $35 per signup payout option on RealBigRacks and the rest of its site portfolio upon the full release. In order to promote the per signup or recurring program through hundies, you will need to signup for a new account at Hundies. Your old account at ProjectRevenue will ONLY allow you to promote the site and get paid via epoch.

When we purchased ProjectRevenue from Lenny2 we had plans to keep it all under ProjectRevenue and expand it there, but due to it using a different affiliate backend than we were used to and plus we wanted to pay per signup on the site, thus our only option was to move it under our own internal affiliate program.

We appreciate all your business as a loyal webmaster and if you have any questions on the new ownership or anything feel free to hit me up on ICQ at
191869234

JerseyPuma - Hundies.com
It's All About The Hundies!